http://austenvariations.com/the-cajun-cheesehead-chronicles-the-austen-interviews-jane-bennet/
http://austenvariations.com/is-jane-bennet-a-saint-by-mary-simonsen/
http://austenvariations.com/jane-and-col-fitzwilliam/
http://austenvariations.com/a-jane-bennet-variation/
http://austenvariations.com/jane-confides-how-she-fell-in-love-with-mr-bingley/
Interesting choice to have Lady Susan as the book in this photo. "Love and Friendship" premiers at Sundance tomorrow(I think). Hoping to get good reports very soon! Apparently it will be released some time in the Spring.
"About half a mile beyond Highbury, making a sudden turn, and deeply shaded by elms on each side, it became for a considerable stretch very retired; and when the young ladies had advanced some way into it, they had suddenly perceived at a small distance before them, on a broader patch of greensward by the side, a party of gipsies…." Today's guest post for "Emma in the Snow" is by Susannah Fullerton.
The Gypsies in Emma
From Marianne Dashwood 2008!
https://twitter.com/charitywak…/…/687053036376686593/photo/1
Charity Wakefield on Twitter
"Stormtroopers. (bowling)"
TWITTER.COM|BY CHARITY WAKEFIELD
A Brief Introduction to Boston: the Making of a Market Town
https://t.co/ob12Ef5FHo—
Jane Austen Info (@JaneAustenInfo) January 14, 2016
Anne Elliot?

Found via JASNA-MA:
Found via La mia vita da Janeite: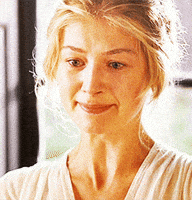 From AustenWords
@AustenWords
"She cast her eye over it, pondered, caught the meaning." Some Regency word definitions: http://goo.gl/LA5lqs
https://www.facebook.com/Austen-In-Boston-A-Jane-Austen-Book-Club-213374625342080/